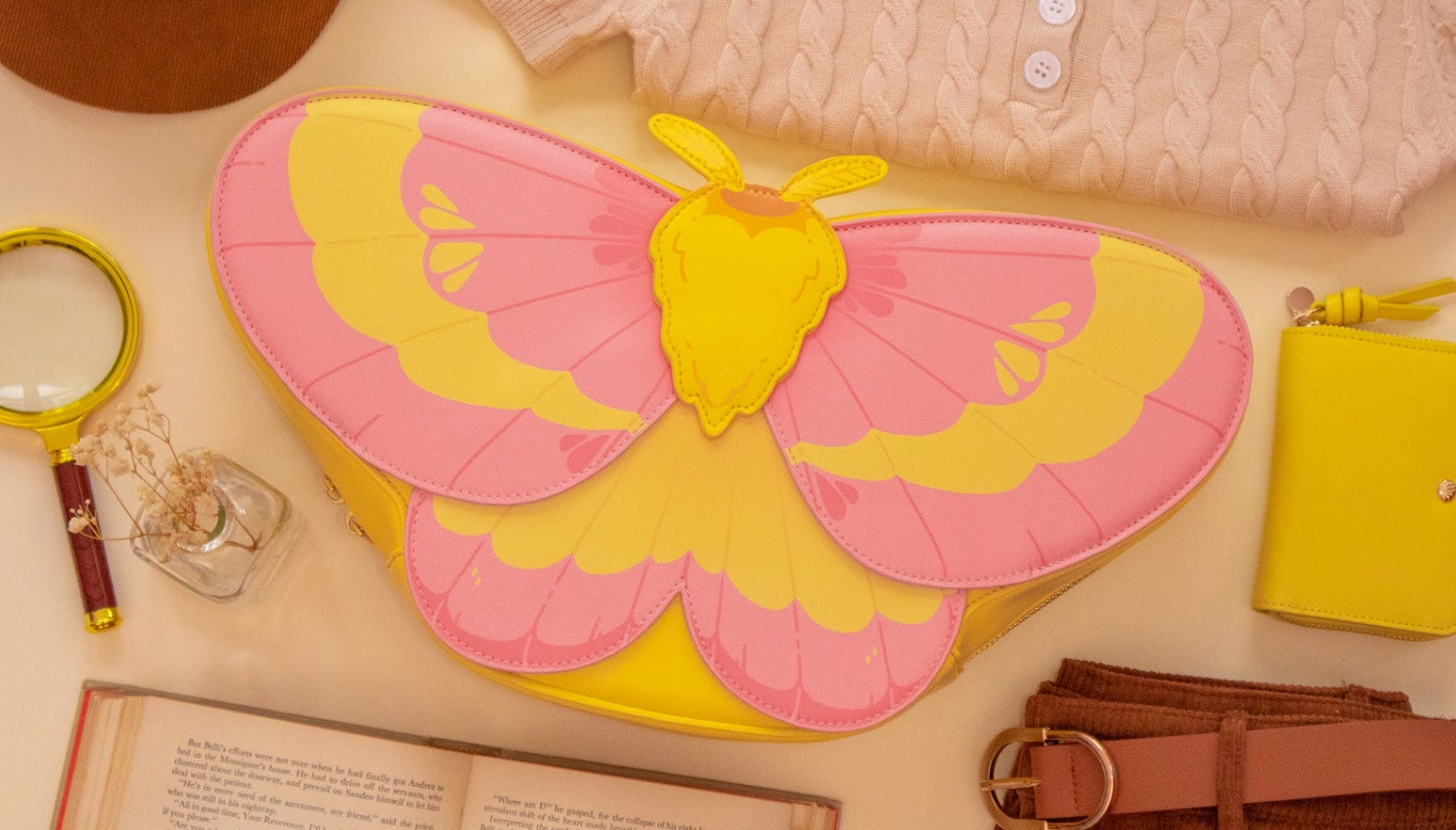 Update #5: Production Almost Finished!
Hello friends!
It's hard to believe it's been 4 months since the pre-order period ended but we're more than halfway there now!
We hope you're all enjoying the lovely weather so far (sorry, Aussie friends ☔🥶) and apologize for the update coming a few days late!
In the last update, we mentioned that the Corduroy Bags were getting their final touches in the form of their signature moth patches. We're so happy to announce that the Corduroy Bags will be complete in one more week. All bags will be shipped together so this doesn't mean orders with Corduroy Bags will ship earlier. However, it does mean that the factory will have more workers focusing on Shaped Bags, speeding things along.
Speaking of which, materials for the Shaped Bags have arrived! Our manufacturer is now printing all of the printed designs onto the bag faces. The Shaped Bags will be ready for assembly once printing is complete. The estimated completion date for all manufacturing is mid-August.
Our initial estimation was for production to be completed in early Q3; sometime between July and early August. We're just at the tail end of our estimate assuming no unforeseen circumstances arise! Once the Shaped Bags are done in mid-August, all of the bags will be packed and loaded onto pallets and shipped via sea freight. A moth migration, we dare say.
Right now we're anticipating the shipment to leave the port in China in mid to late August. Things may change, but we'll be sure to post about any changes in plans in future updates.
As with this update and the one before it, we have a scheduled message for the beginning of August (likely detailing the tail end of Shaped Bag production) and will send more detailed updates if any production-related delays occur.
A few friendly reminders
Production is expected to be completed in early Q3 (July-August) and will take time to arrive at our warehouse for fulfillment in Q4. You can view the estimated timeline in our pre-order launch blog.
Orders can no longer be cancelled
We're past the point of no return now. Hope you like your bag! xoxo
Address updates will be accepted until fulfillment begins
We'll send you reminders before fulfillment begins but it's always good to update your address sooner rather than later.
If you have any questions, don't hesitate to reach out to hello@carmico.ca or join our Discord server and post in the #questions channel.
Until next time!
The CarmiCrew