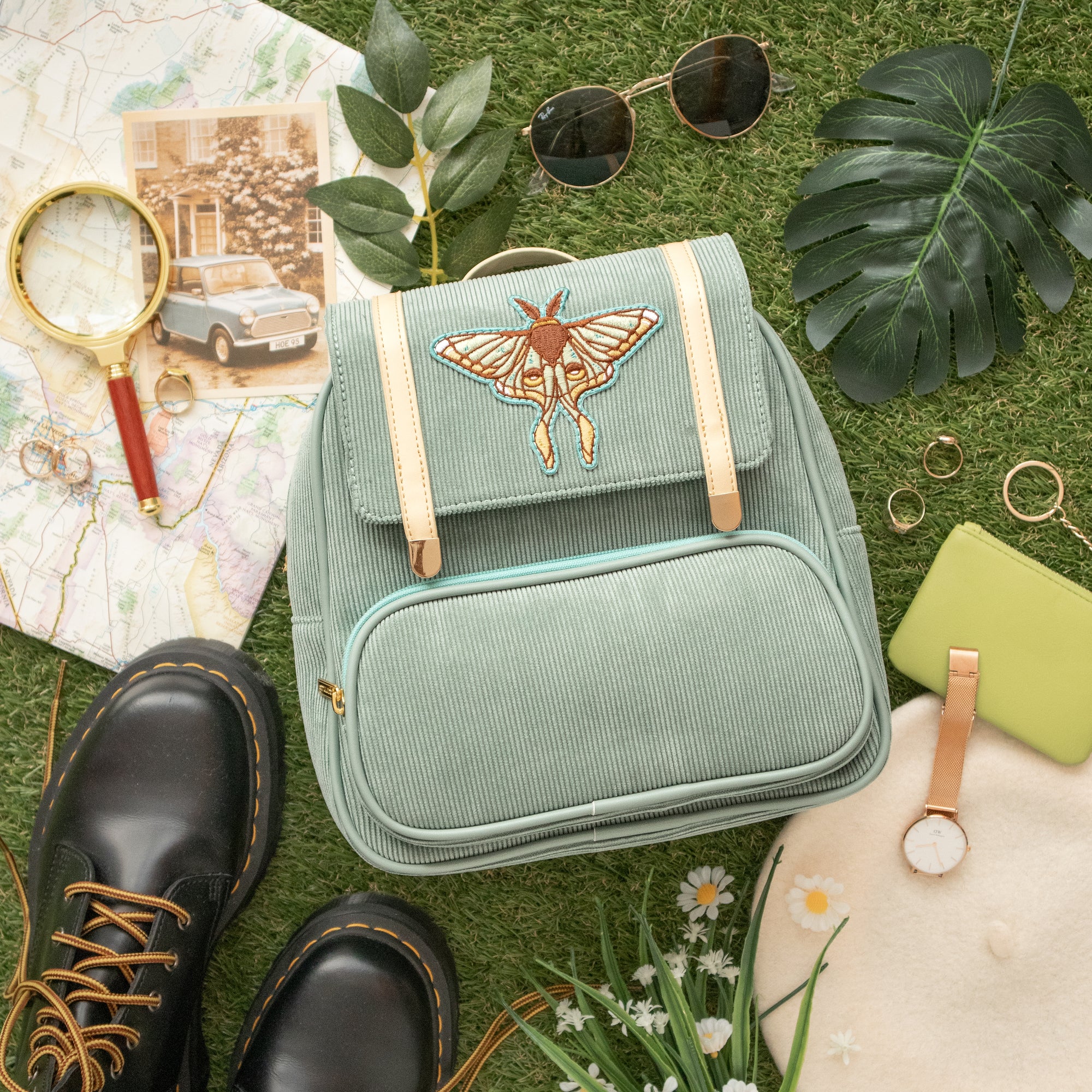 Update #4: Passing the First Major Production Milestone!
Happy June!
Summer is around the corner for us here in Canada. Some of you may even be lucky enough to be in full summer swing now!
We're back with a bit more of a tangible update for you all. Our bag manufacturer let us know that the embroidered moth patches for the corduroy bags are being attached now. This means corduroy bags are near completion and on schedule.
Once the corduroy bags are complete, we'll be full steam ahead on the shaped bags. We'll have a solid idea about any time remaining in production and may have an estimated shipping date for the July update.
As with this update and the one before it, we have a scheduled message for the beginning of July and will send more detailed updates if any production-related delays occur.
A few friendly reminders
Production is expected to be completed in early Q3 (July-August) and will take time to arrive at our warehouse for fulfillment in Q4. You can view the estimated timeline in our pre-order launch blog.
Orders can no longer be cancelled
We're past the point of no return now. Hope you like your bag! xoxo
Address updates will be accepted until fulfillment begins
We'll send you reminders before fulfillment begins but it's always good to update your address sooner rather than later.
If you have any questions, don't hesitate to reach out to hello@carmico.ca or join our Discord server and post in the #questions channel.
Until next time!
The CarmiCrew