Earn rewards when you spend

It ain't new, but it's tried and true! 1% of your purchase goes straight to your CarmiCoin wallet.

Celebrate your birthday

We love birthdays at Carmico. Let us help you celebrate with a little gift.

Free money

You get 500 CarmiCoins ($5) just for signing up and 100 CarmiCoins ($1) for interacting with our socials.
Earn up to $8 before making your first purchase!
| | Reward | Frequency |
| --- | --- | --- |
| Signup | | |
| Follow on Instagram | | |
| Share on Twitter | | |
| Follow on Twitter | | |
| 1 Coin per $ | | |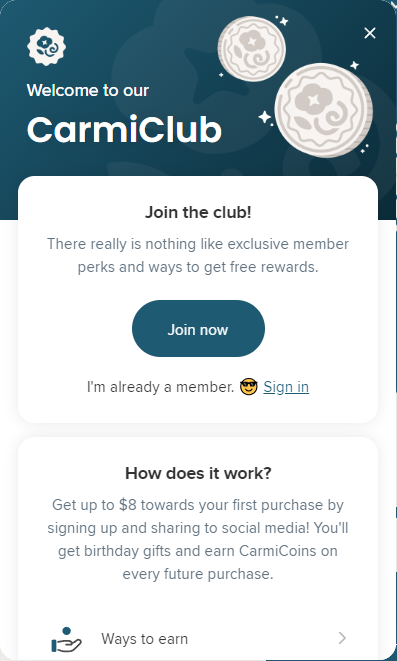 Sign up for Carmico rewards
Join the club! Start spending your coins by signing up for the rewards program. Click the CarmiCoins button to get started.
Reward: 500 CarmiCoins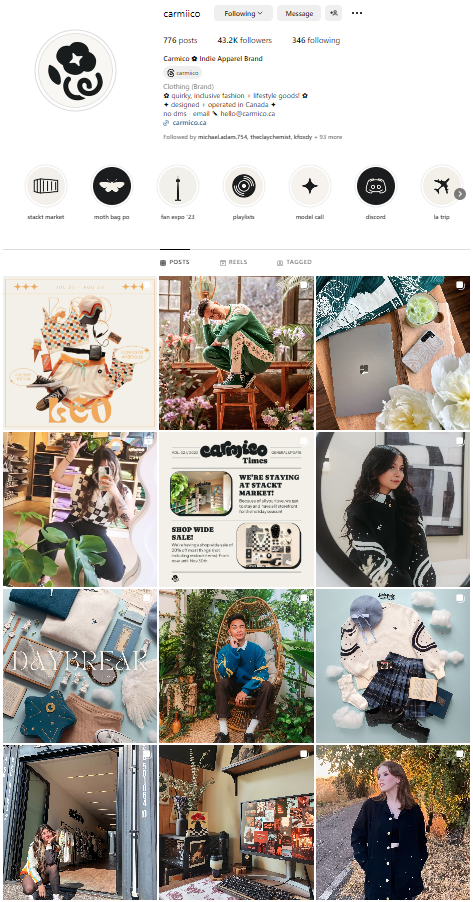 Follow us on Instagram
We share aesthetic, curated content. If you're a visual person, this is the best place to find out about things happening in the Carmico-verse.
Reward: 100 CarmiCoins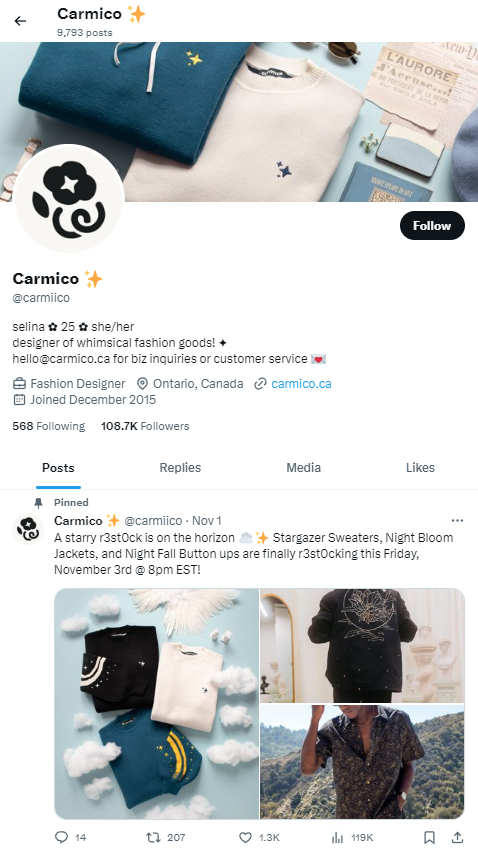 Share and follow us on  ̶X̶  Twitter
For a more organic look into the design process directly from Selina, our founder and designer. She shares everything from new product ideas to personal anecdotes.
Reward: 200 CarmiCoins
Refer a friend
Whenever your friends use your referral link, they get 10% off their first purchase and you get 500 CarmiCoins ($5). It's a win win!
Sign up and start talking about us to your friends!