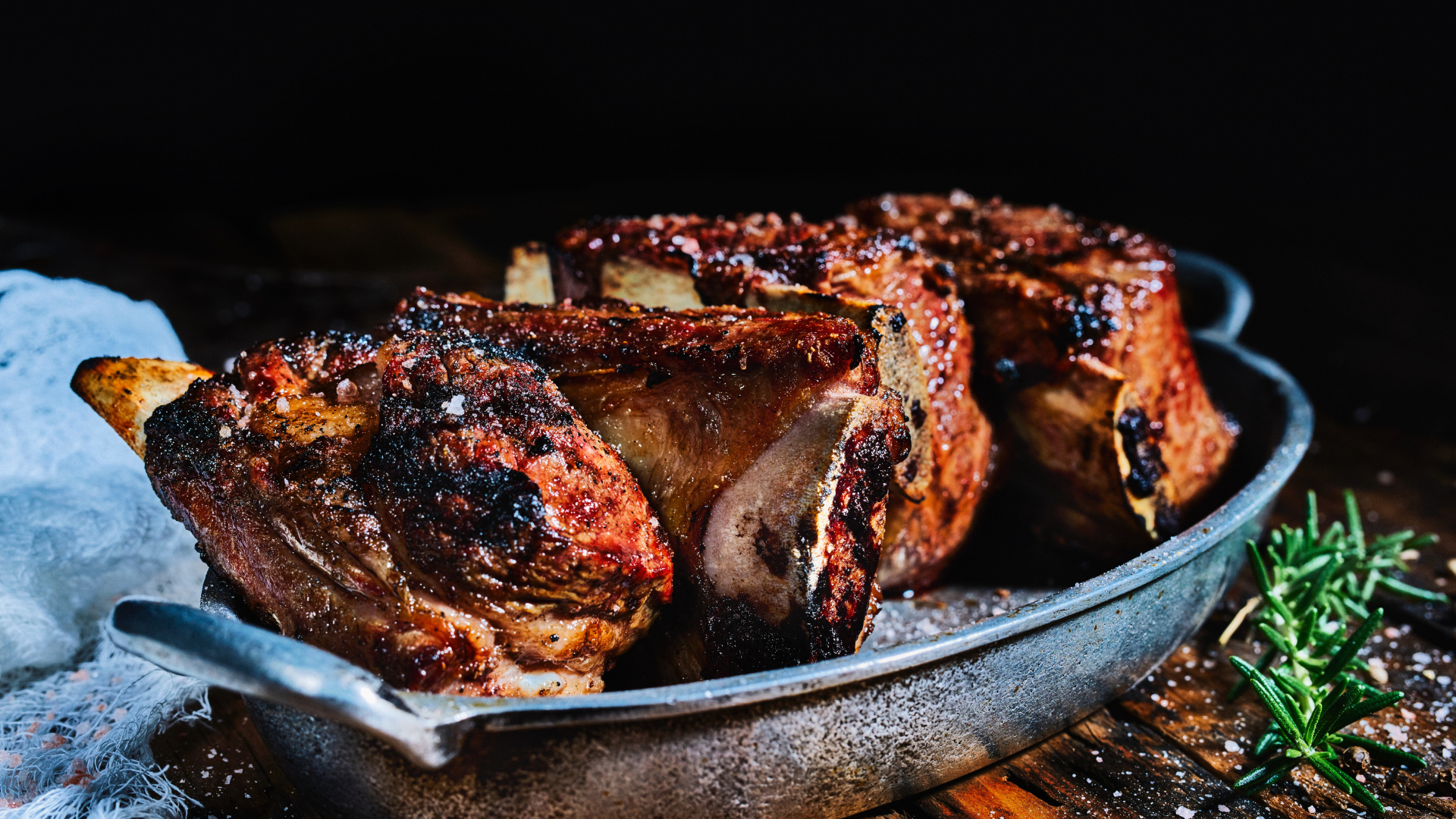 Selina's Juicy Short Ribs
Wow your guests with your chef skills by cooking this juicy, scrumptious short ribs. Selina approved, of course!
Ingredients:
✿ 4 - 8 beef short ribs (~4 inches long)
✿ 1.5 tsp each salt and pepper
✿ 2 tbsp olive oil
✿ 1 large onion , chopped (yellow or white)
✿ 2 celery ribs , chopped
✿ 2 carrots , chopped
✿ 2 tbsp tomato paste
✿ 2 cups (500ml) dry red wine (Note 2)
✿ 2 cups (500ml) beef stock/broth, low/zero sodium
✿ 3 sprigs thyme
✿ 2 bay leaves
Instructions:
✿ Preheat oven to 160°C/325°F
✿  Sprinkle beef all over with salt and pepper
✿ Heat oil in a large ovenproof pot (I use a dutch oven!), brown ribs on each side and set aside to rest
✿ Turn heat down to medium. Add onion and garlic into the same pot and cook for 2 minutes
✿ Return beef into liquid, arranging them so they are all fully submerged
✿ Cover with lid and transfer to oven for 3 hours, or until the meat can easily be pried apart with forks. (Note 4 Other cook methods)
✿ Remove beef carefully, trying your best to keep the meat on the bone (it'll be perfectly fall-apart). Cover to keep warm
✿ Remove all veggies and set aside
✿  Return sauce into pot, bring to simmer and stir. Adjust as necessary - simmer to reduce/thicken, add water to thin, season with salt and pepper if needed
✿ I like to serve with a side of mashed potatoes or parsnips and a side salad of arugula, shaved cabbage, walnuts and pomegranate seeds w/ a pomegranate dressing!