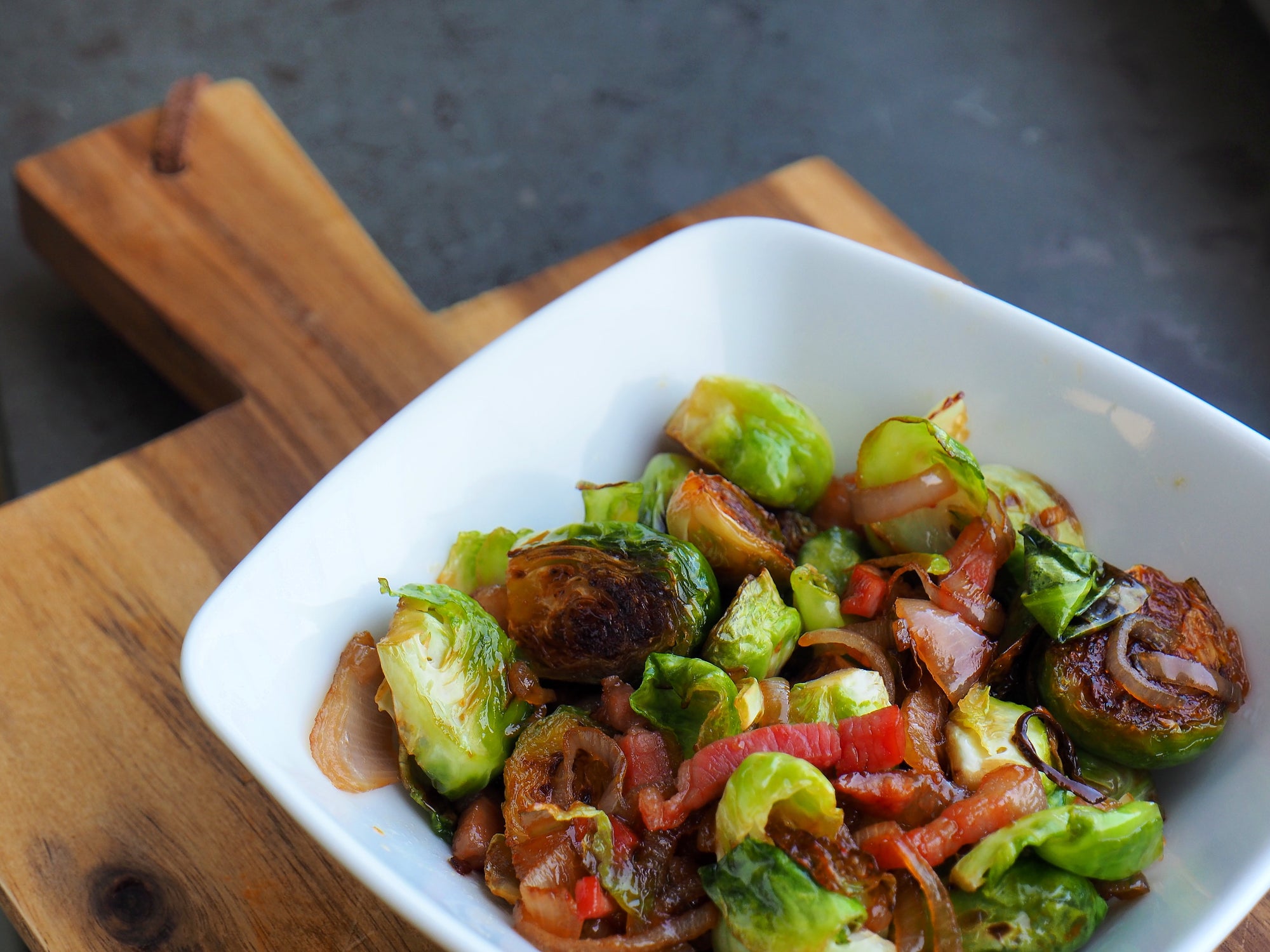 Selina's Scrumptious Hot Honey Butter Brussels Sprouts
The perfect side to any dinner (or by itself!) sweet, spicy, crispy, it's got it all! Impress your guests or yourself and get ready to want these every night!
Ingredients:
✿ 
Brussels Sprouts
✿ 
Onions (Spanish preferred)
✿
Garlic
✿
Bacon (reduced sodium preferred)
✿
Butter (unsalted preferred)
✿
Honey
✿ 
Sriracha/Garlic Chilli Paste
✿ 
Salt
✿ 
Pepper
✿
Paprika
Instructions:
✿ Prep your veggies
✿  Slice onion in half, then into thin crescent-shaped slices, do step 2 while you do the rest bc 
 multitasking 
✿ Crush your garlic
✿ Half your brussels sprouts
✿ Caramelize your onions
✿ Cook your bacon
✿ Prep that sauce - melt butter, then add honey, sriracha/chili honey sauce, garlic, salt, pepper, and paprika. half cup of butter, 2-3 tablespoons of honey, 1-2 tablespoons of spicy goodness, to taste, then spices to taste. Lots of garlic
✿ Mix 'er up!! 
✿  Bake those bad boys with cut sides down at 400 F for 20 mins or until fork tender and caramelized on the bottom. make sure they're not super crowded on the tray or they won't get that nice crisp
✿ Serve with caramelized onions (either mixed or on top)!!