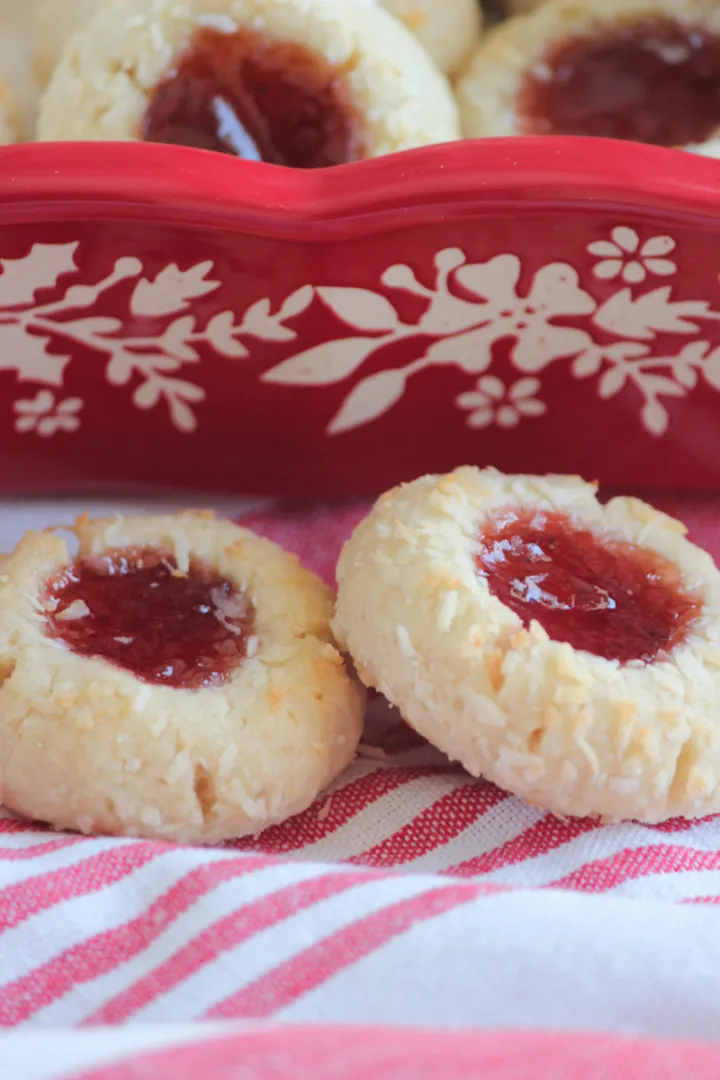 Selina's Coconut Thumbprint Cookies
December means holidays, and holidays means cookies! If you want to try something other than a sugar cookie, these delicious and coconutty thumbprint cookies are a crowd pleaser!
Ingredients:
✿  3/4 Cup Softened Unsalted Butter
✿ ½ cup Granulated Sugar
✿ 1 Egg yolk
✿ 1 teaspoon Vanilla Extract
✿ 1 ¾ cup All Purpose Flour
✿ 1/2 to 1 cup Coconut Flakes (to taste)
✿ Any jam of your choice
Instructions:
✿ Preheat the oven to 350°F.
✿ Beat butter and granulated sugar until fluffy.
✿ Add in the egg yolk and vanilla extract and mix well.
✿ Add in flour and mix.
✿ Add Coconut flakes until you reach your desired texture - some like more or less so follow your heart!
✿ Roll dough into about 1-2 inch balls until you run out of dough.
✿ Place the balls on the baking sheet, leaving a 2-inch space between them.
✿ Bake for 5 minutes before using the back of a small spoon to press an indent into the center of each cookie.
✿ Bake the cookies in the oven for 9-10 minutes until the bottom of the cookies is golden.
✿ Cool the cookies on a rack before adding your jam of choice (I like to do strawberry or peach!).