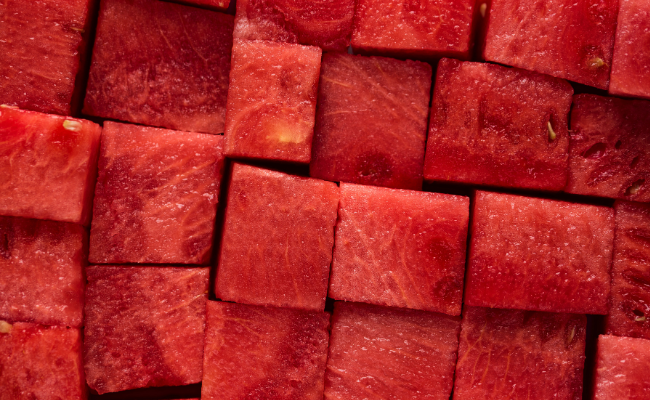 Selina's Birthday Mojito Soaked Watermelon
June officially marks the beginning of summer and with it, Selina's birthday! Here's a refreshing recipe for those sunny days when all you want is something sweet and fresh!
Ingredients:
✿ 2 strips lime zest
✿ 1/2 to lime's worth of juice
✿ 1-2 tsp. sugar
✿ 1 small watermelon, rind discarded and sliced
✿ 1/3 c. fresh mint, julienned
✿ Flakey sea salt
✿ Optional: 1-2 shots of light rum


Instructions:
✿ Add the lime juice, zest, mint leaves and sugar (and rum if using!) to a cup and muddle together until mint is roughly incorporated.
✿ Add to your bowl of cut watermelon and mix! Let sit for 30 minutes before sprinkling with a little pinch of salt (trust me) and serve!