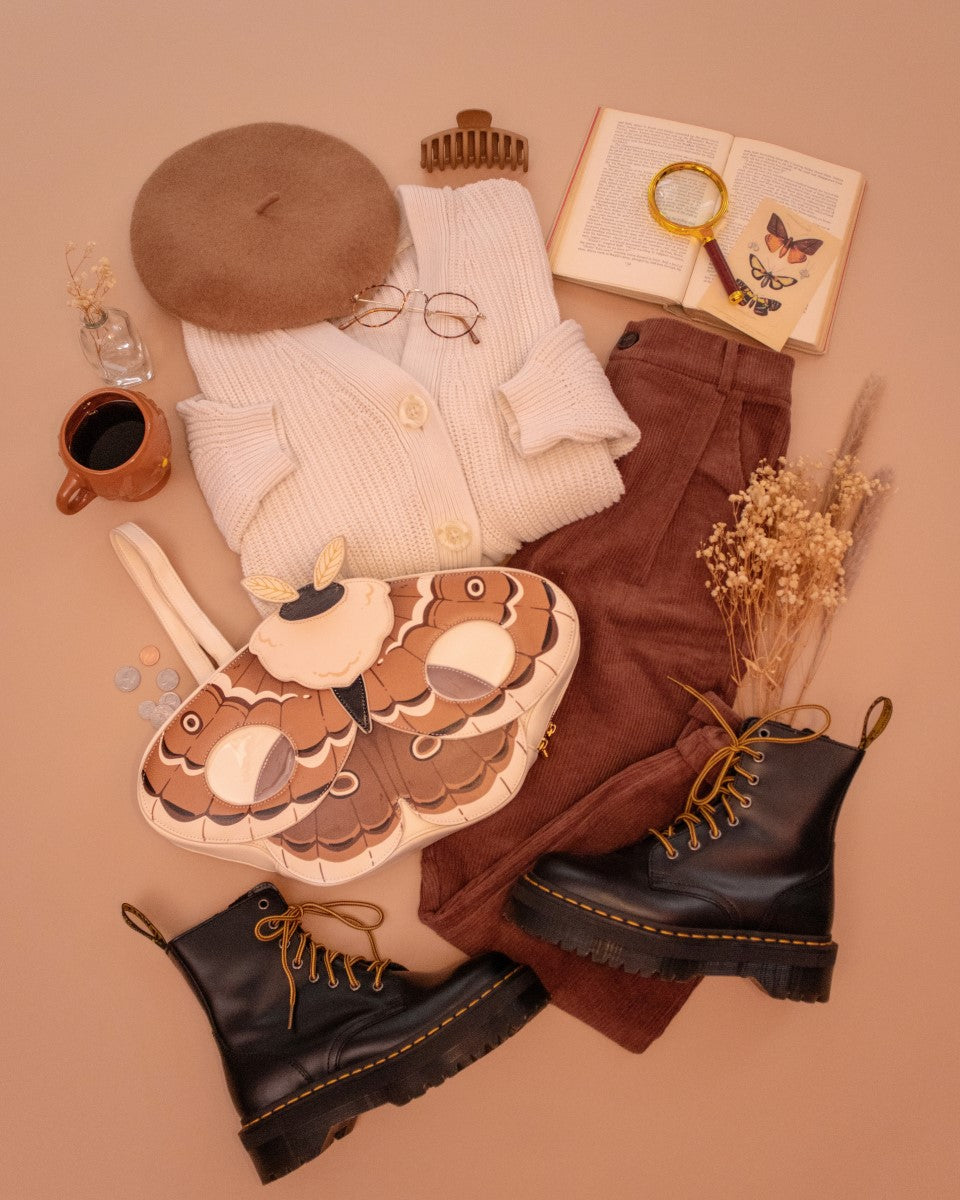 Update #11: Shaped Bags Landing and Corduroy Bag Recap
Hey friends!
We sent a Corduroy Bag update two days ago so we apologize for any redundancy. We are doing our best to time the updates when we have the most pertinent information to share. That said, we promised top-of-the-month updates, so here we are—and we have news about Shaped Bags! Woohoo!
Shaped Bags in Canada
We were contacted by the company managing the Shaped Bag shipment earlier this week to confirm that the shipment has arrived in Canada and cleared customs processing. They are now making a delivery appointment with the driver. We will send another update when we receive the shipment and updates about any delays as they come up.
A quick reminder that we will send a notice to change your address once the bags arrive at our warehouse but if you have moved and not updated your address yet, now is a great time to do so.
Given the fickle nature of the shipping industry and recent Corduroy Bag delays, we don't want to overpromise with specific dates. Still, we're excited that it could be arriving sooner than later! On the topic of Corduroy Bags…
Corduroy Bag Debacle
As mentioned, we put out two updates earlier this month that we emailed directly to customers who only ordered Corduroy Bags. If you missed the updates you can read them here and here. Since Corduroy Bags were supposed to arrive much earlier, we planned to ship orders containing only Corduroy Bags, so we sent emails to customers with orders only containing Corduroy Bags in order to lock in shipping addresses for pre-fulfillment and not bother those whose orders would ship after the Shaped Bags arrived.
We unfortunately still don't have the Corduroy Bags. The long and short of it is that the delivery company is unresponsive and has yet to arrange delivery with our warehouse. We're keeping all our lines open and have been working around the clock with our manufacturer and the freight forwarder to get a hold of the shipment. It is currently about an hour away from our warehouse in a shipping facility in North York. So it's nearby and could be delivered within a day, they just need to get their act together and schedule a driver to finish the job.
Timeline
Now that we're in November, we're in the realm of "early to mid" Q4, with mid Q4 going until the end of November. In our pre-launch blog we estimated that fulfillment would be complete by early to mid Q4, or any time between the beginning of October to the end of November, give or take a few days.
We are still hoping that this estimate is accurate, though, it's hard to tell since both shipments are physically close but yet to arrive.
We will continue to post updates as the shipments move along.
We know we've said it a few times, but we sincerely appreciate your patience. We know it can feel like forever when you're excited for your pre-order. We promise it will be worth the wait. <3
Hoping that our next update will be the best news possible!
Until next time,
-The CarmiCrew