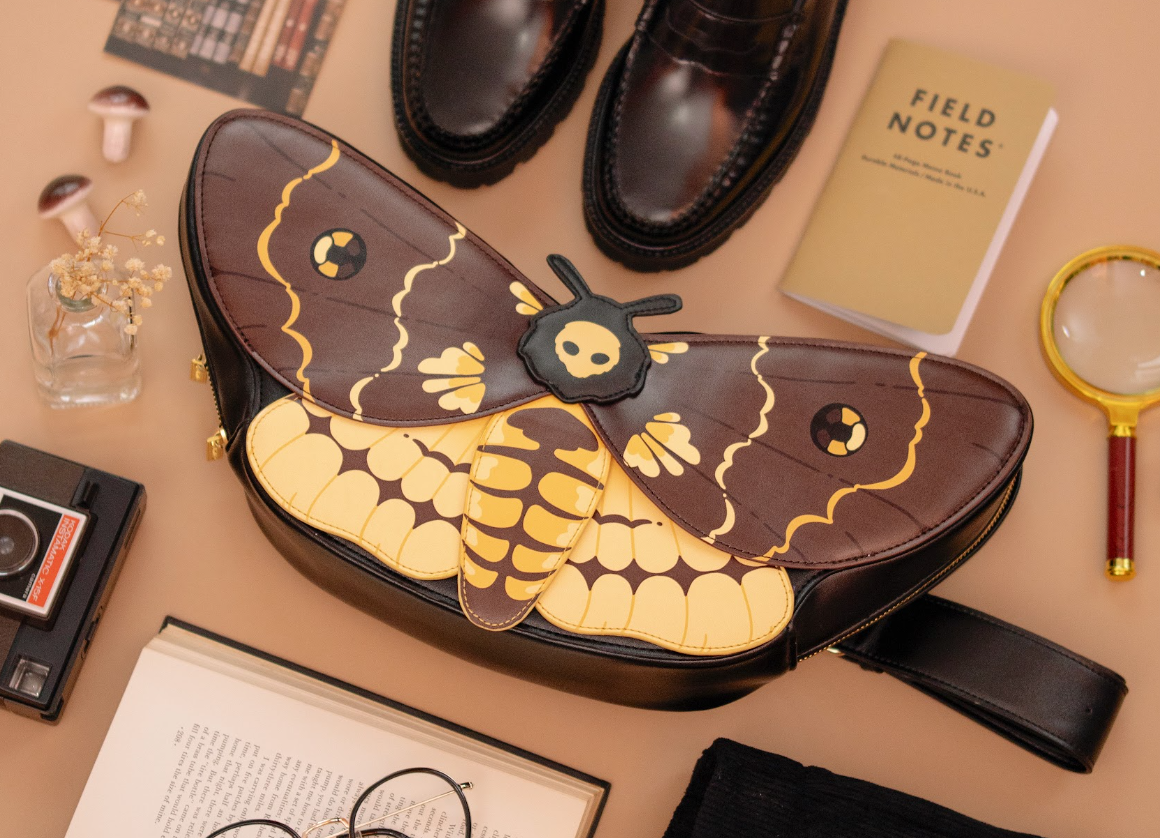 Update #1: Moth Bag pre-order has ended!
The pre-order is officially over
Thank you all so much for funding our Shaped and Everyday Moth Bags! They spent a long time on the drafting board but we're finally making them a reality.
We have a few things to sort out before we can actually place the order for all of the bags. Details below!
Tl;dr
We (Carmico) have some math homework to do
No batching required; all orders will ship within the same fulfillment period
Production should begin by March 20th
Reach out with any order updates before March 17th
Keep an eye out for our Discord community server launching in the coming weeks
Preparing for the bulk order
Calculating numbers
Running an apparel business requires more math and forward-thinking than we subscribed to and we'd like to talk to whoever made it that way. 😠
If only it were all drawing pretty pictures and showing face on socials. There's a lot of info we need to consider when buying extras and we don't like to jump to hasty conclusions to avoid excess.
Coordinating with our fulfillment team
We mentioned in our pre-order launch blog that we may need to batch shipments if the pre-order became unruly. Our fulfillment team assured us that they can manage the bulk in a single shipment so all bags will be manufactured, shipped, and fulfilled together. All future updates will apply to all orders.
Moving to production
Once we have our numbers ready and a plan for fulfillment, the manufacturer will start the production process.
Once production has begun, we can't make changes to the bulk order. Any changes to your order must be made before we commit to the bulk order.
All of this should be complete by March 17th and bulk production should begin March 20th.
What next?
Update #2
The next update will go out once we're officially in production. Expect this update in the first week of April.
Chat with us
Now is probably the best time to sort out any outstanding issues! You can reply directly to this email if you have any questions or concerns regarding your pre-order. Please include your order number in your email if asking an order-specific question.
We will also be opening a community Discord next week so stay tuned!
Until next time,
The CarmiCrew