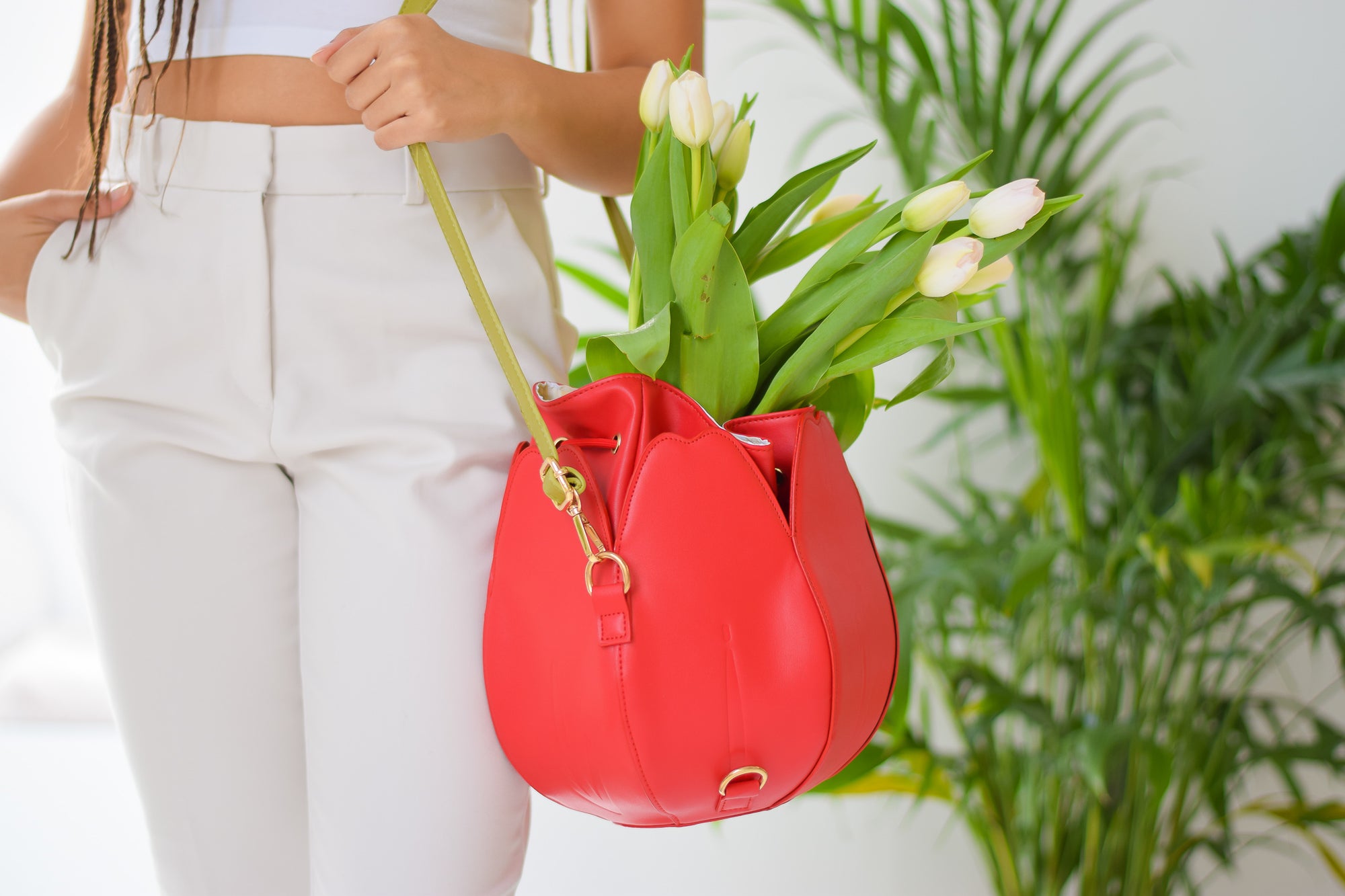 They're Here! 🌷✨ Tulip Bag Preorder Update
So that plan we talked about earlier in November… It's still (mostly) accurate.
The exciting news is that Tulip Bags just arrived at our warehouse today (November 22nd)! They are here and just need final preparation before we can start fulfillment.
If you read (and remember) our last blog post, we mentioned that our warehouse team blocked out the last week of November for Black Friday and Cyber Monday fulfillment:
Our warehouse team has blocked out the last week of November for Black Friday orders since all of their clients (including us) will be experiencing a spike in order volume. If the shipment arrives at the warehouse within their black out period for Black Friday, fulfillment will begin in the first week of December (slightly not according to plan, but still very close!)
We were hopeful that the Tulip Bags would arrive earlier than this so they could go out ahead of the black out period. Some customs procedures lasted longer than usual which delayed the shipment until today.
On top of that, our warehouse power-duo is operating at half-ish capacity. Bev was hurt falling on black ice. She hurt her arm bracing the fall and is working with one arm slinged.
In the interest of our warehouse team's health, last minute address updates, and accurate order fulfillment, we're going to push fulfillment into the first week of December as mentioned.
November 30th will be the last day for address changes and any address change requested after November 30th may not be possible. As address changes are your responsibility, we will not be accountable for delivery to old addresses if a change was not requested on November 30th or earlier.
We will have one more update for you once all pre-orders have been fulfilled. So excited for you to get your bags!
— CarmiCrew