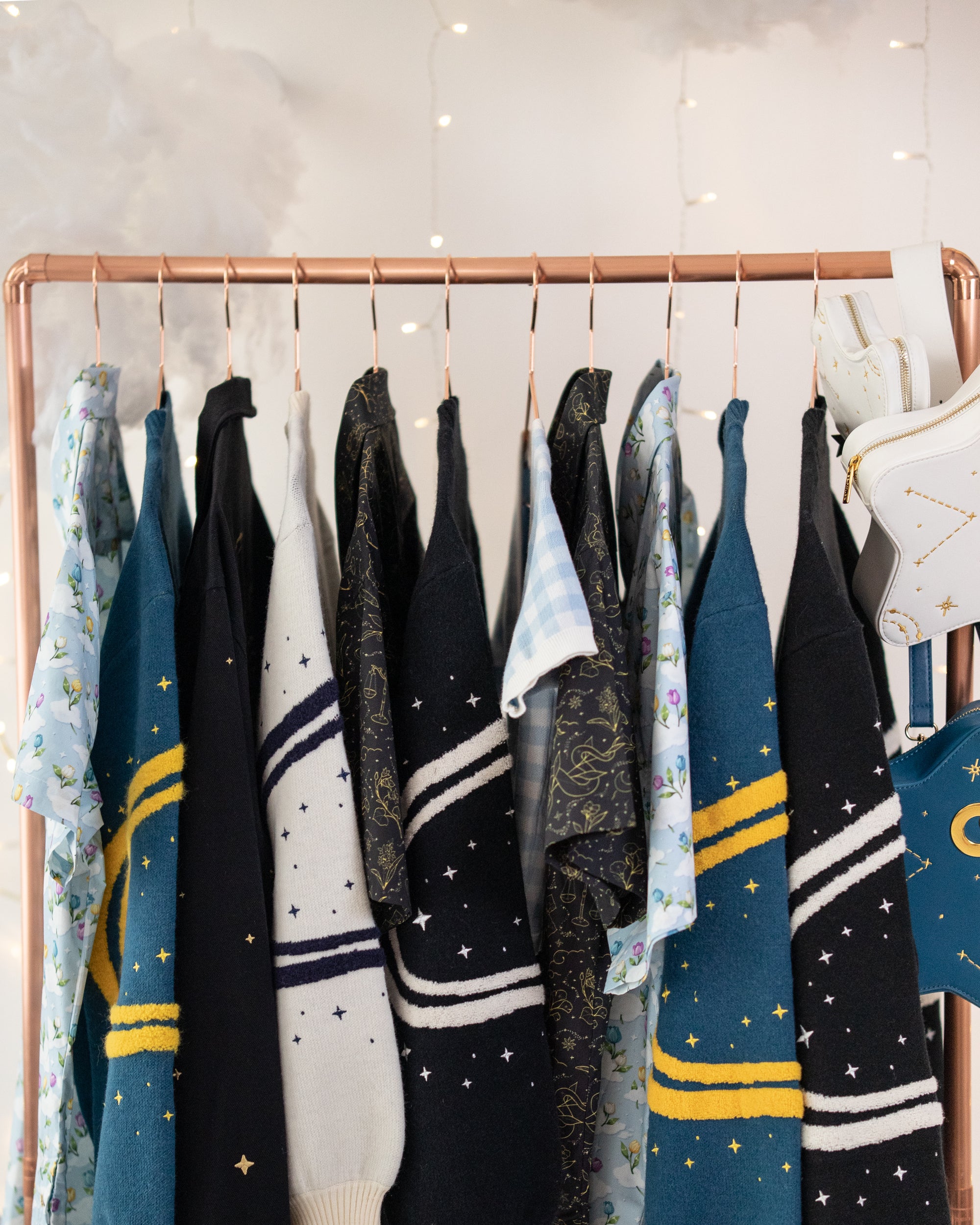 Stargazer Sweater + Tulip Mini Cardigan Update!
Hello friends!
If you've been paying any attention to the Tulip Bag pre-order you may have been apprehensive about your Stargazer pre-order.
Supply chains are fickle at the best of times but we fortunately have some great news about the Stargazer pre-order!
Our warehouse team received the first batch of Stargazers and Tulip Mini Cardigans yesterday, way ahead of schedule. This isn't something we were expecting but it's always nice to receive orders earlier than later. It means we get more time to make sure everything is right.
This is only one of a few other batches though, so it doesn't necessarily mean Stargazers are coming early. We still need to receive the other batches before we can begin fulfillment and with the Tulip pre-order, Black Friday, and the holiday season, our warehouse team will be strapped for time until the new year.
So what does that mean for the Stargazer & Tulip Mini cardigan pre-order?
We're still looking to fulfill pre-orders in January as planned but assuming the whole bulk order arrives before December ends, it means fulfillment will begin in the first week of January. New year new me Stargazer Sweater. 💁‍♂️
We'll be patiently waiting for the other shipments to arrive and will post another update if anything important comes up or changes. Feel free to send us questions or update your address in the meantime!
— CarmiCrew